Huizhou Tongyong is specialized in Oil Industry Cleaning Solutions and will use HTCycle Technology for cleaning of Oil Sludge. In China, million tons of sludge from the oil industry must be burned each year. With HTCycle technology, the sludge can be cleaned, water, oil and other elements can be recovered and only a small rest needs to be incinerated.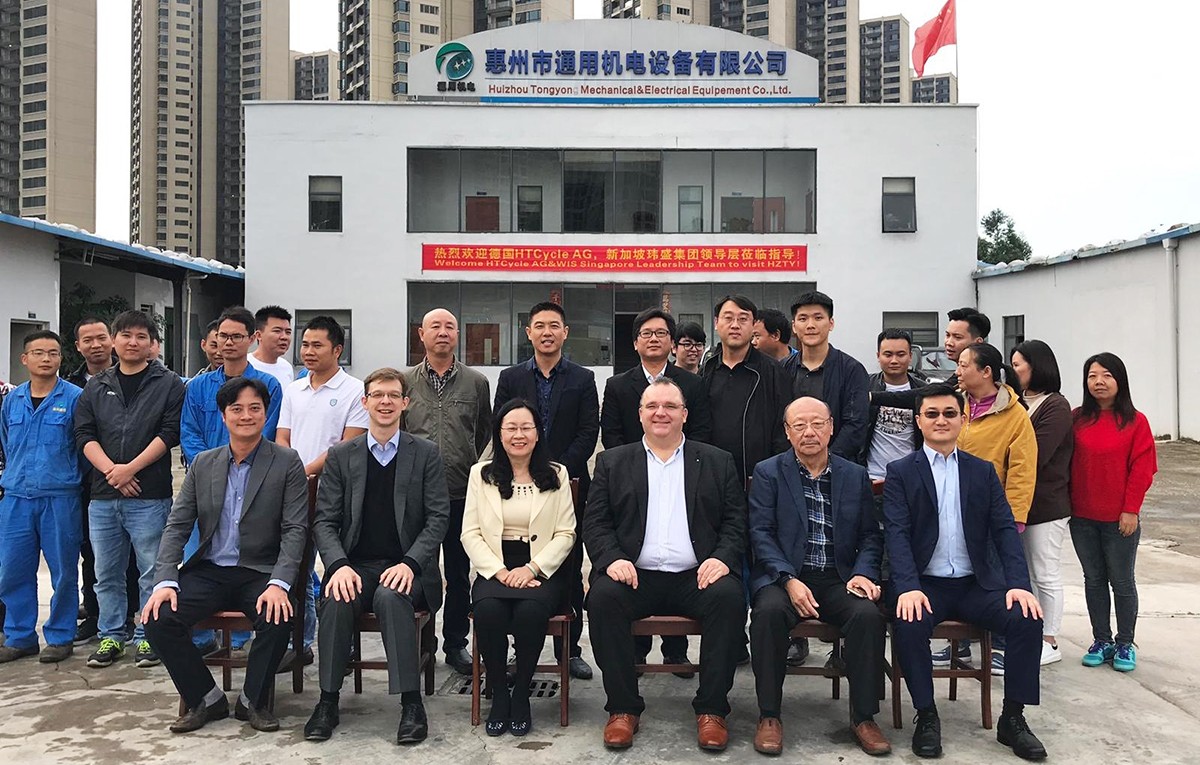 IPI Chairman Mr. Uwe Kuhnle (center), next to the Chairman of Huizhou Tongyong, Mrs. Zhang Li (on left) and to the Chairman of WIS Holding, Mr. Poo Kow Peok (on right).
Our HTCycle technology will be groundbreaking for oil industry waste. After years of rigorous research, HTCycle's solution holds immense implications for waste management and disposal worldwide, it is also the key to a more sustainable approach to valuable materials such as phosphorus, coal and heavy metals.
Huizhou Tongyong is a Chinese company, based in Huizhou. It is a subsidiary of WIS Holdings Private Limited, based in Singapore. WIS Holdings owns and manages a portfolio of companies specialized in providing integrated services to clients across all sectors, including commercial, hospitality, healthcare, even oil and gas sectors.